Origin of the name
K

awasaki

IN

novation

G

ateway at

SKYFRONT
"KING" is an acronym for "Kawasaki INnovation Gateway" and reflects the name of the town "Tono-machi" with "Tono" meaning "feudal lord". In addition, "SKYFRONT" is a reference to its close location to Haneda Airport, which connects Japan to the rest of the world, and is just across the Tama River.
Tamagawa Sky Bridge and the institution of its surroundings
On Saturday, March 12, 2022, the "Tamagawa Sky Bridge" connecting Haneda Airport and the Kawasaki waterfront area was opened.
This bridge is the first to connect the mouth of the Tama River to Haneda Airport, the gateway to the world. It also serves as an important infrastructure to support the formation of a hub for strategic growth on both banks of the Tama River by strengthening connections between the area surrounding Haneda Airport and the Keihin waterfront area with the aim of strengthening international competitiveness.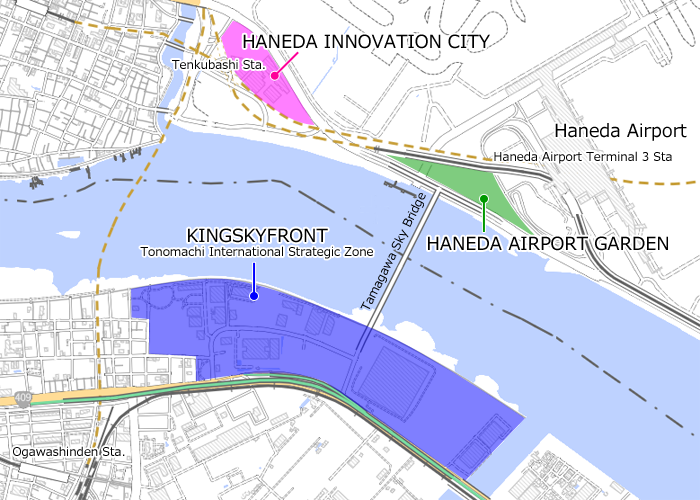 Image of the connection road bridge (view from Haneda Airport side looking upstream along the Tama River)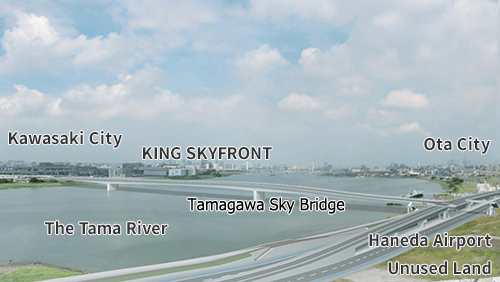 HANEDA INNOVATION CITY
HANEDA INNOVATION CITY official website
HANEDA AIRPORT GARDEN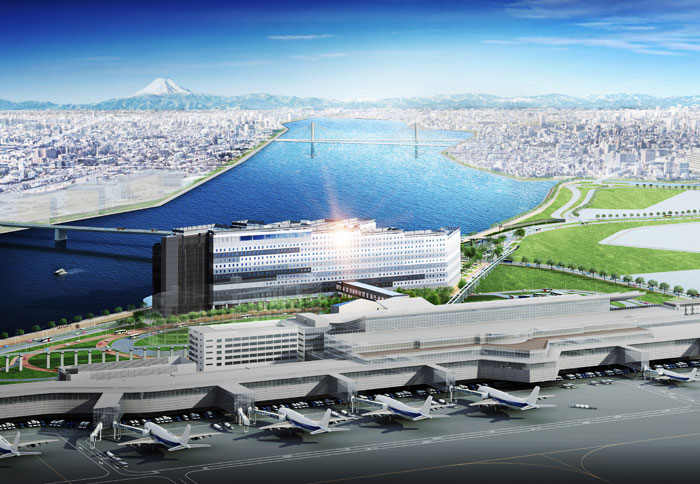 VILLA FRONTAINE GRAND HANEDA AIRPORT official website