Business Support
Cluster Division
TONOMACHI LifeScience Cluster Division was established in 2020 by Kawasaki Institute of Industrial Promotion to make this KING SKYFRONT a place where more talented people can gather and create new businesses. Through R & D, commercialization support and human resource development, various business players from industry-academia-government and financial institutions aim to create a notable area that produces cutting-edge technologies and businesses by cooperating and co-creating with each other.
This division will collaborate and cooperate with Kawasaki City, which has been working on infrastructure development in this area and supporting various activities of companies and organizations, to develop KING SKYFRONT into the world-class life science cluster and to form an ecosystem in which innovation is created one after another in this region by further activating KING SKYFRONT's R&D and business activities.
Cooperation with domestic and international life science hubs
■BioM Biotech Cluster Development GmbH (Germany)
With Germany München's Bio Clusters Management Organization (BioM), signed a memorandum of understanding related to economic exchanges focused on the fields of health, medicine and welfare. Serve as a bridge between companies and research institutes in both regions, and aim for international innovation creations by means of collaborating.


○The cooperation scheme
– Build long-term stable and beneficial relationship for both areas.
– Regularly exchange information about each region's new technology and opinions on successful case
– Create a hub for life science businesses in both regions
– Promote international collaborative R&D projects
Aim to create international innovation by serving as a bridge and collaborating between companies/research institutes etc. in two regions.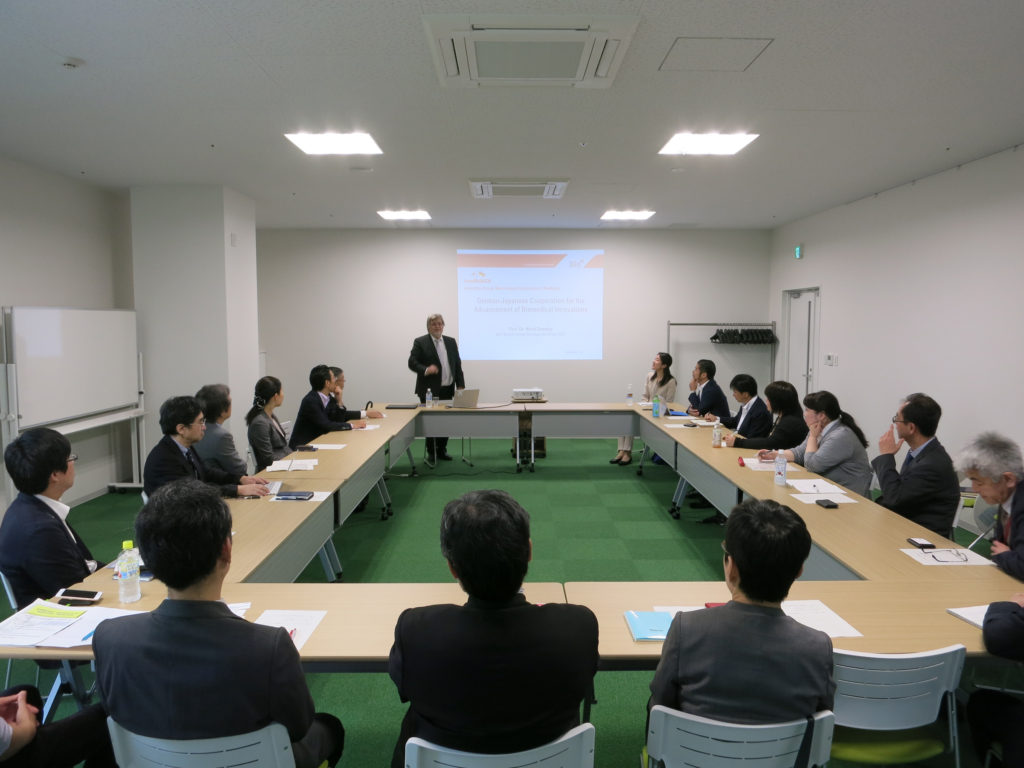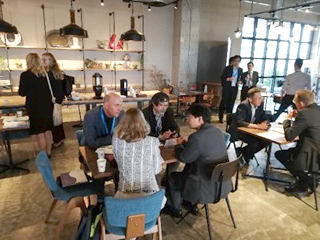 ○Related Link
BioM Biotech Cluster Development GmbH
■Life Science Innovation Network Japan, Inc. (LINK-J)
Signed a memorandum of understanding on mutual collaboration related to the life sciences domain with LINK-J: a corporation based in Nihon-Bashi, Tokyo, where medical related enterprises gather and promotes open innovation and supports new industry creatio n. Undergo vigorous exchanges by means of j oint sponsorship of events, programs, etc.; exchange of various information and transmissions; and mutual sharing of facilities.
○Major efforts to collaborate and cooperate
1. Cooperation such as co-hosting, cooperation, announcement etc. in activities, events, programs etc.
– Tonomachi café* in Nihonbashi
– Tonomachi café produced by LINK-J
* Small-scale seminar for inviting lecturers from fields such as researchers and entrepreneurs, and actively exchanging opinions between participants and lecturers
2. Exchange and dissemination of publications, materials, information
– Newsletter utilizing LINK-J's network
– Distribution of "Kawasaki SkyFront i-Newsletter"
3. Mutual facility use
– Use of Nihonbashi Life Science Building and life science hub
– Use of meeting rooms in Kawasaki Life Science and Environment Research Center and KING SKYFRONT Management Center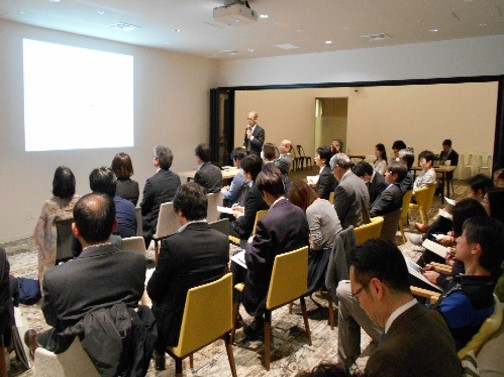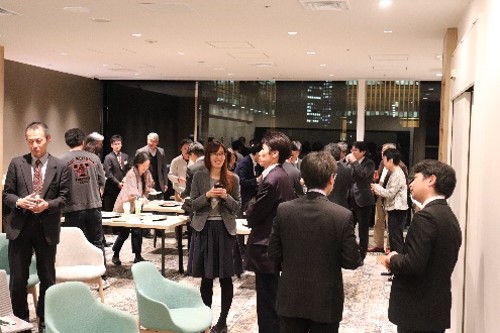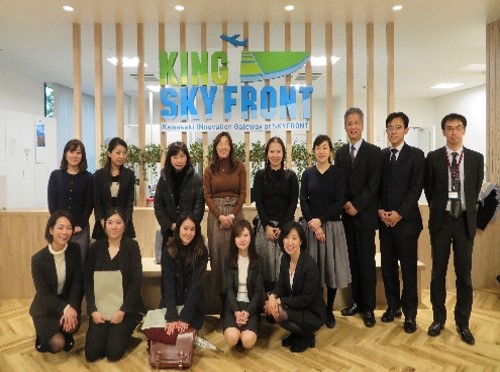 ○Related Link
Life Science Innovation Network Japan, Inc. (LINK-J)
System for subsidies etc. applicable to business advancement
Support systems (finance, subsidies, tax relief, entrepreneurial incentives, business matching, etc.) to help businesses being considered for expansion in Kawasaki City are listed below.
■List of support systems available in Kawasaki City and Kanagawa Prefecture (written in Japanese except " Foreign Expansion Support")
– Kawasaki City
– Kanagawa Prefecture
Main Support System (written in Japanese except "Foreign Expansion Support")
For Availability of Vacant Facilities
– Kawasaki Life Science and Environmental Research Center
– Innovation Center of NanoMedicine
– (Temporary Name) D-Project Kawasaki-Tonomachi (Tonomachi Project),
 Daiwa House Industry Co., Ltd.
– Life Innovation Center